As collectors of vintage wooden plaques, we find a fascinating array of different antique and collectible items made from a variety of materials include wood, bronze, medal, plastic and stone.
This wooden Harvard plaque from 1913 with a football theme was made and designed by Leo L. Jones and the plaque is signed by him. Our assumption is that this is an item made by a craftsman and is one of a kind.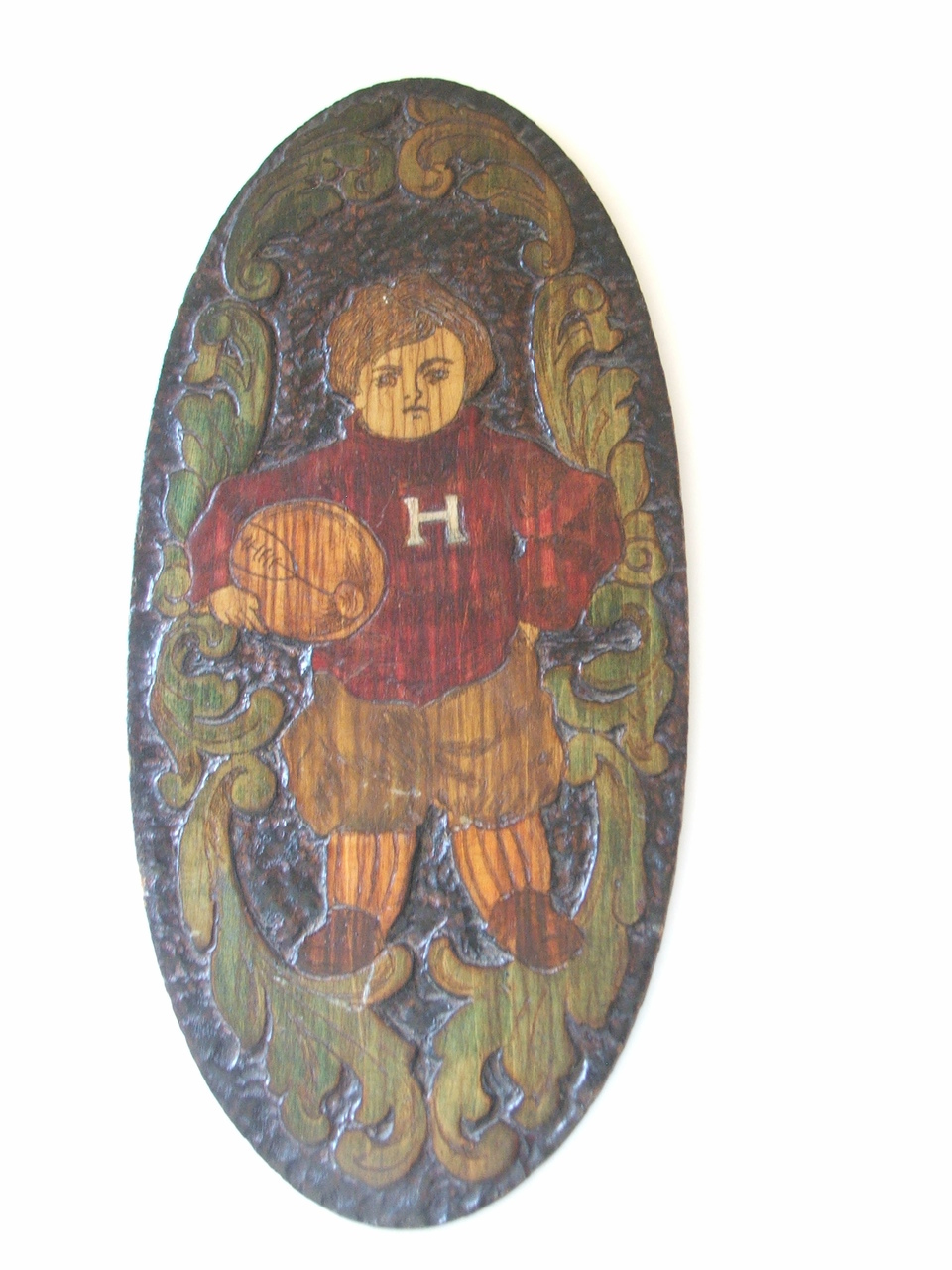 This Stanford University Plaque measures 12 inches x 11 inches and is made of a soft wood material and a laminated material on top and dates from the 1970s.
This vintage Brown University wooden plaque was made by the College Plaque Company of New York in the 1950s. As their name suggests, they specialized in plaques for colleges and universities. The plaque has a wooden base with a metallic seal in the middle.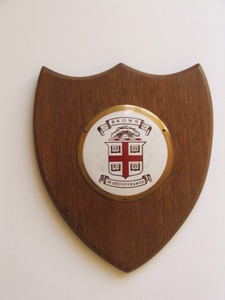 Some plaques are in the folk art genre, like this University of Alabama hand carved specimen: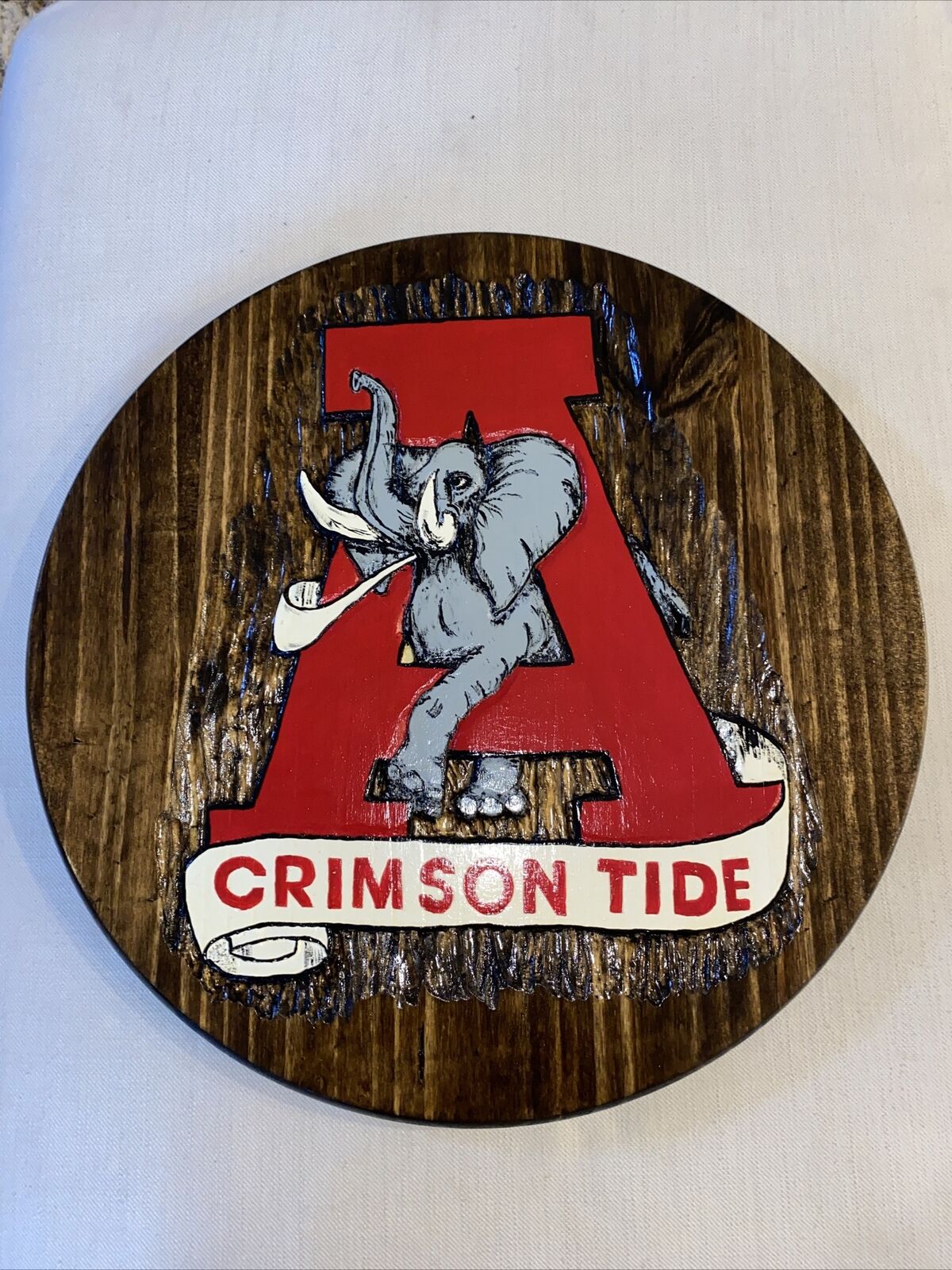 Bronze plaques are some of the most collectible and valuable, like this Princeton University plaque which is 17 inches in diameter and weighs almost six pounds and some have previously sold for a thousand dollars.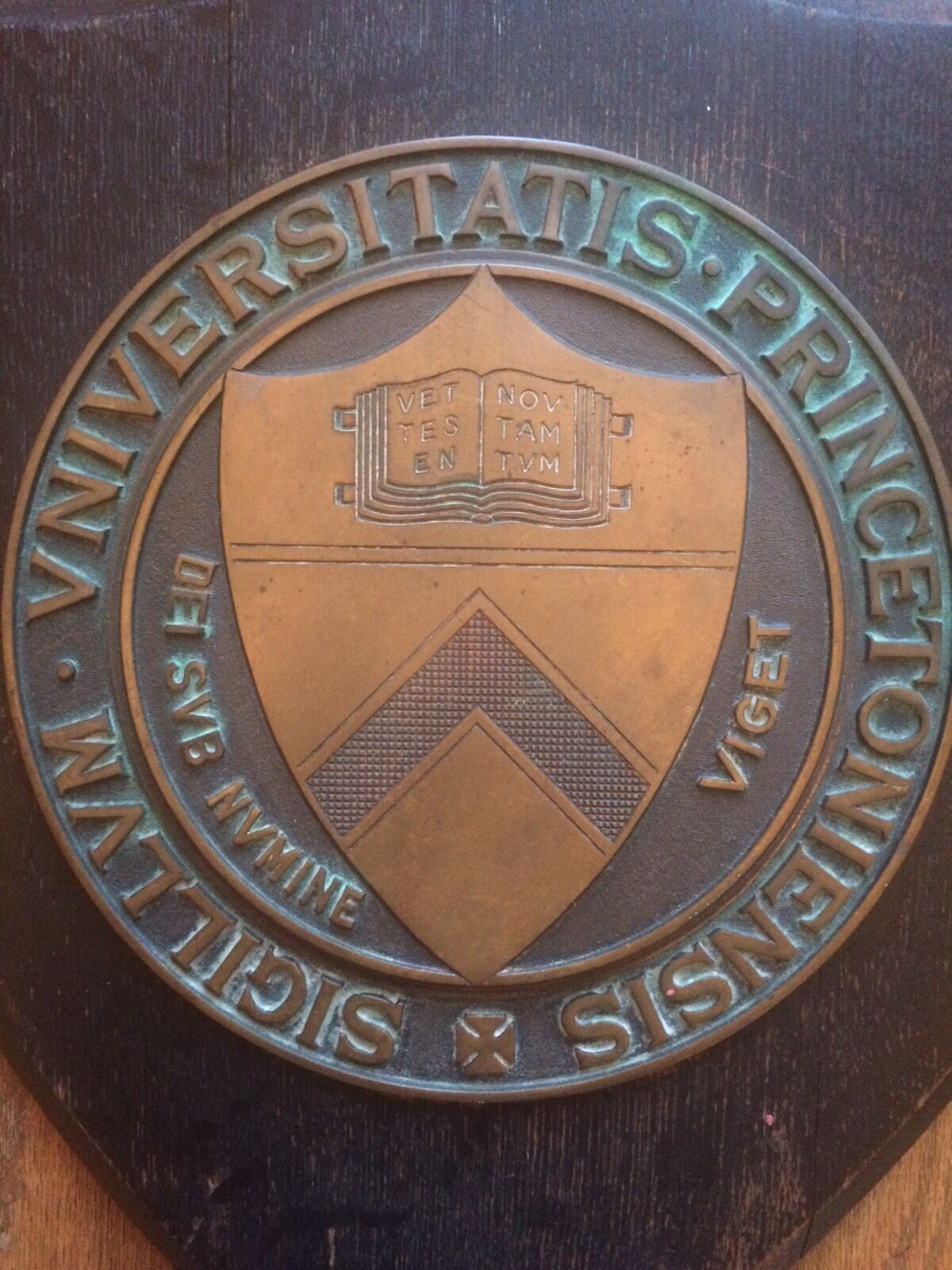 This wooden plaque features all the schools in the Ivy League. All the school names are stencil painted and the boards are done in each school's colors. The win-loss boards are chalk-board paint (the portion seen in black), which allows the rabid fan to update standings throughout the season and to write the win-loss record in chalk. The standings board is assembled using cup hooks and screw eyes. These were hand-crafted for teams across a variety of conferences including the Big 10 and the SEC in the 1990s although the maker was forced out of business because they did not license the names and images from the respective schools, therefore they are highly collectible.